aqua Swift Lane**
This well appointed, newly decorated 5 Bedroom 4 bath home located in the Estate section of Lakeside is a great retreat to spend that well needed time together. There are 4 bedrooms and 3 baths in the main house with a large rec room on the lower level that includes a pool table. Relax with friends and family in the large living room with fireplace or hang out on the screened porch. This home also features a guest house perfect for the kids to hang out. The guest house has 4 twin beds, a full bathroom and kitchenette with sink and mini fridge. The large yard is great for playing games or take a stroll across the street for a game of tennis on the Association Tennis Court. The private beach is great for spending the day basking in the sun or the evening watching the sun set. This home is perfect for a large family or large group of friends wanting to enjoy a well deserved retreat!
Linens provided

Beach towels provided

Bath towels provided
We start you with:
2 garbage bags

Hand soap

Dish soap

Kitchen sponge.

laundry Soap

2 Rolls of toilet paper per bathroom

Kitchens are equipped for basic cooking
Amenities
1 king
2 queen
4 twins
3 full Bathrooms
1 half bath plus 2 showers
Microwave
2 Refrigerators
Dishwasher
Cook Top Island
Double Oven
Screened Porch
Gas Grill
TV
Cable
DVD Player
Wireless Internet
Pool Table
AC- Central
Washer/Dryer- 2
Large Rec Room
Pool Table
Private Association Beach
Large Yard for Games
Association Tennis Courts
Rates
Peak
*$3600-3995/week Sat-Sat
Off-Peak
*$3500/week
Special
7/20-7/27=
NO ASSOCIATION BEACH ACCESS- DISCOUNTED RATE= $3675
(local beach pass provided)
*Off season
Minimum 3 night stay
Weekly rate does not include tax
and cleaning. contact us for availability

No pets
No smoking
Suitable for children
Suitable for elderly
Lakeside
Sleeps 12
Saturday to Saturday
*Off Seasons Rates/Prices may vary depending on dates during off seasons. * Prices subject to change.
**Rentals limited to single/extended family only - For this property only.
Gallery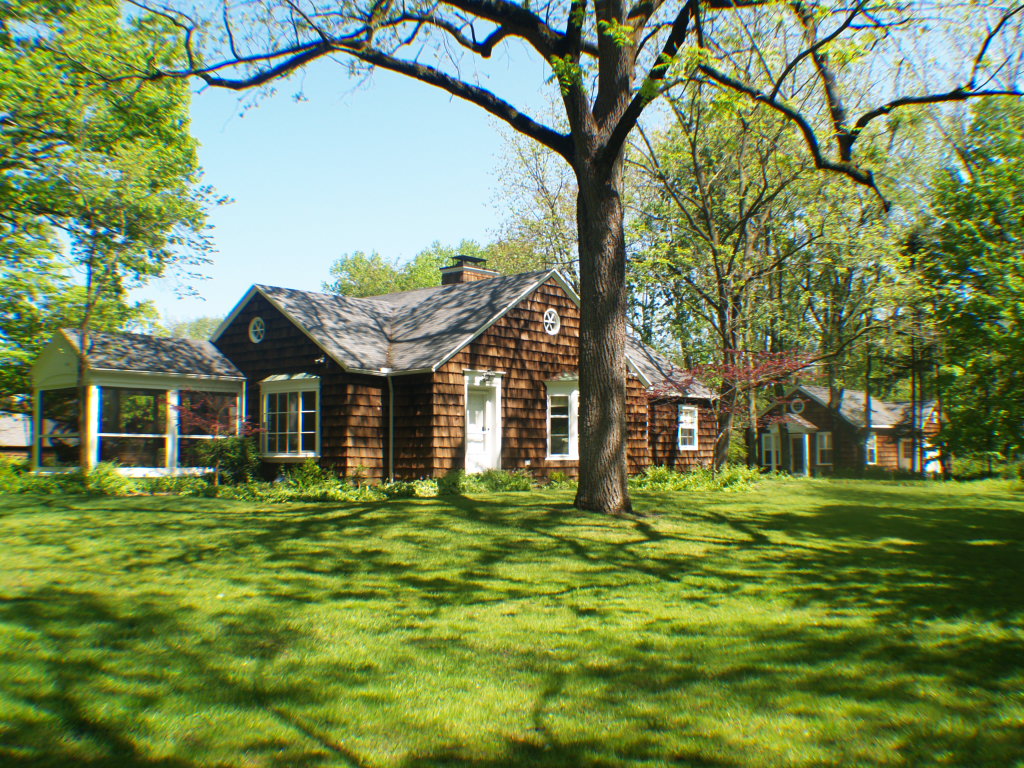 A Perfect Weekend on Swift Lane.
Our party of 10 arrived on July 4th, 2015 for what we expected would be a perfect week with warm temps and clear skies.
That didn't totally happen but we had plenty of great beach time and all of our party loved the house, guest house, and tennis court on Swift Lane.
The main house was more than ample for our party to enjoy times together and times apart. The screen porch was an added treat. Everyone was pleased with the household amenities. The bedrooms were large and comfortable.
Our 4 grandchildren, ages 9 to 19 stayed in the guest house and had a great opportunity to sleep in.
We set up a badminton court on the large grassy yard and played several times.
We would recommend this house to anyone who want to combine a beach you can walk to with a comfortable house plus guest house."
— B.M.

Owner's Response: Thanks B.M. for the great review! We are so glad that you and your family enjoyed your stay at Swift Lane Retreat and hope that you will consider it again for your next family vacation!
Wish we had more time!
Our crew was 4 adults and 6 teens and this house fit us all very nicely! This was our first Lake MI stay. Everything was very clean and homey. The proximity to the beach was great, and the recommendations on places to see/eat were very helpful.
The only glitch was that we had a little "bee problem" in one of the rooms, but Tonya was very responsive and helped us to resolve.
Great Family Reunion Setting
We had a wonderful family reunion with all ages at the house. Everything was beautiful furnished and clean, and the layout made it possible for different age groups (younger, teens, adults) and interests (tv or games or reading) to be in different areas without interfering. Kitchen was well equipped and screen porch and barbeque were great. We enjoyed the short walk to the lovely private beach, and were about the only people playing tennis. I would highly recommend this house.
Owner's Response: Thank you so much for the great review! We are so glad that you enjoyed your stay and the house and look forward to having you all again! Thanks Tonya- Aqua Vacation Rentals.
— L.K.
The Swift Lane home was great!
This property was great. It had all the space we needed and more. The screened in porch was so peaceful and the 10 minute walk to the beach was perfect to work off the extra vacation calories. The beds were comfortable. Anything we needed was taken care of as Tonya was always quick to answer any issues. Weather was perfect and the Lake was just the right temp. Kids swam everyday.
— C.P.
Quaint and charming home
The property and grounds were well-maintained...perfect place for a large family or group of friends with children of all ages. We would recommend this house, and Aqua, to anyone interested in vacationing in MI
Wonderful vacation rental
My family of 10 spent last week at this wonderful house...perfect setting...lovely home that was so clean and neat, something you do not always get in a rental....the linens were wonderful, the kitchen very well equiped , the beach lovely, the location perfect...close to New Buffalo, with its shops and restaurants, near to Three Oaks with its history and lovely shops, ten minutes from the casino, great farmers' market on the weekends,,,the perfect place for everyone to have a good time....and only a 90 minute train ride to Chicago...and for my eight year old granddaughter a trip to the American Girl Store...thanks to Aqua Vacation Rentals for a great week...I highly recommend the home, and this company for its service to its clients...
— M.G. Ohio
Owner's Response: Thank you Mary so much for the nice review! We enjoyed having you at the house and hope that you will come and stay with us again in the future! Thank you so much for taking such good care of the house! I'm glad your family enjoyed it!
Beautiful Home for large family
This house us perfect for a large group. We spent the week with my children and granddaughters. House is very spacious with room to spread out and relax. Great screened in porch where we were able to
play cards and hang out. Great tennis courts kids played daily. Yard was unbelievable plenty of space to play (whiffle ball, croquet, catch) the granddaughters just enjoyed running in the grass. House was close enough to conveniences but far enough away to enjoy nature. We will definitely return.
— T.K.
Owner's Response: Thank you so much Diane for such a nice review! We are so glad that you and your family enjoyed the house and we look forward to seeing you again in the future! Thanks Tonya Aqua Vacation Rentals"
— J.Y.
Wonderful Vacation Home
This was one of the nicest vacation rentals my family and I have ever rented, and we try to go somewhere new every two years...the mountains, the ocean, hometowns.....the house was spacious and plenty of room for 12 people....it was so clean and neat.....well supplied and furnished. It was close enough to Chicago by train that my granddaughter got to go to and purchase items at the American Girl Store, the highlight of her vacation.....my older grandchildren loved the private beach and snorkeled and swam every day.....we loved the close proximity to the lovely little towns, especially New Buffalo and the great restaurants in the area. The listing was accurate and the manager, was wonderful to work with. My daughter in law said it was the best vacation she had ever been on....I would be glad to recommend the rental to anyone....hopefully we can come back again some summer ourselves. By the way, the house is wired for Wi-Fi, so that made my computer children very happy. All in all, it was wonderful.
— J.P. Barrington, Illinois
Take a break from the hustle and bustle.
We had a wonderful family reunion with all ages at the house. Everything was beautiful furnished and clean, and the layout made it possible for different age groups.